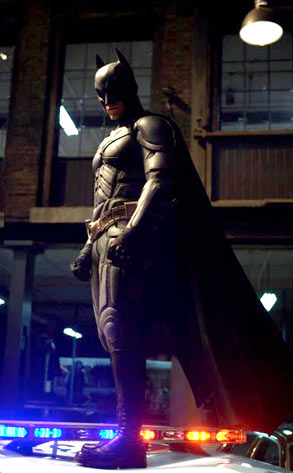 Warner Bros. Entertainment.com
Can anything stop the Batman?
With The Dark Knight having blown past $200 million on Tuesday, just five days into its release, the answer apparently is no.
Steve Mason, lead box-office analyst for FantasyMoguls.com, said he thinks the movie will pick up another $70 million-$80 million this coming weekend, helping it blow past $300 million in less than 10 days.
"There's never been anything like it," Mason says via email.
The seemingly endless record grosses are coming despite a pair of offscreen incidents that, individually, have helped kill lesser movies: (1) the shocking death of one star and (2) the criminal allegations against another.