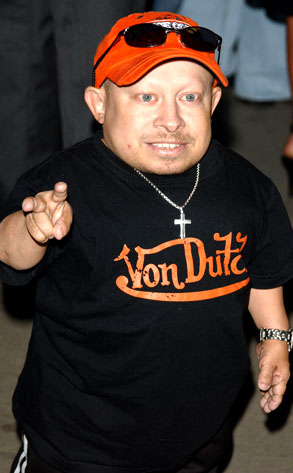 Ash Knotek/Snappers/ZUMAPress.com
No one gets Verne Troyer more interviews than he's had in years and gets away with it!
The diminutive actor has sued the ex-girlfriend who leaked their sex tape to TMZ.com, contending that her actions constituted "perhaps the most flagrant violation of an individual's personal privacy rights" and that, on more than one occasion, she got rough with him after he tried to break up with her. (View the lawsuit.)
He's seeking at least $20 million in damages.