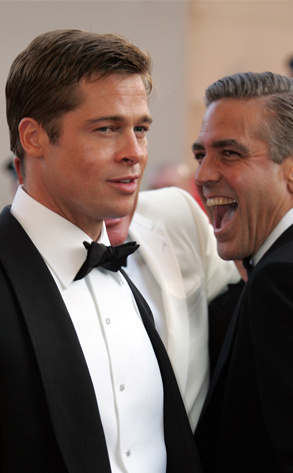 Tony Barson/WireImage.com
If a film festival is held in Italy and George Clooney isn't there to represent, does it even happen? The answer to that conundrum will have to wait another year.
The ever-dapper Oscar winner, along with new papa Brad Pitt, Anne Hathaway, Charlize Theron, Marisa Tomei, Ralph Fiennes and Joel and Ethan Coen, are among the stars set to take a turn on the Lido when the 65th Annual Venice Film Festival kicks off Aug. 27.
The Coen brothers' Burn After Reading, which reunites Clooney and Pitt, will not screen in competition at the fest but will be kicking off the cinematic proceedings by opening the 11-day movie marathon.