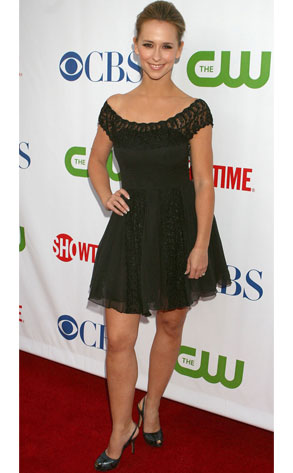 Paul Fenton/ZUMAPress.com
Jennifer Love Hewitt has exorcised her legal demons.
The actress' former management firm has dropped a lawsuit alleging she never turned over an agreed-upon 10-percent commission for helping her secure her starring role on Ghost Whisperer, according to a request for dismissal filed Tuesday in Los Angeles Superior Court.
An attorney for Handprint Entertainment Inc. refused to comment on why her client opted to end the fight, saying the paperwork spoke for itself. The request was filed "with prejudice," meaning the plaintiff has agreed not to pursue the matter in the future.