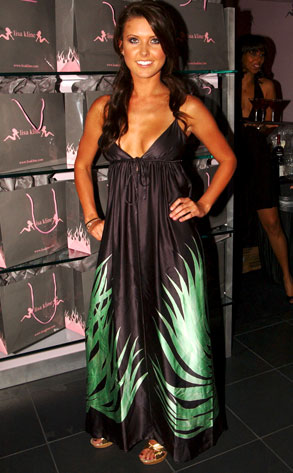 Mike Guastella/WireImage.com
• Audrina Patridge tells the L.A. Times, "In real life, though, I'm bubbly and fun and talkative and when you see me on the show I'm always sitting there and sad."
• New Selena Gomez song from Another Cinderella Story has hit the YouTubes. It has nothing to do with Nick Jonas or Miley Cyrus (phew!) and is kinda catchy if you're into that sort of thing.
• In a Washington Times op-ed, Jon Voight writes if "we live to see Mr. Obama president, we will live through a socialist era that America has not seen before." Shouldn't he be ranting in a personal blog instead of a national paper?
• Awww, remember when Christian Bale was just a fresh-faced child actor who wouldn't dare assault a mother? If not, here's some photos of him and other young stars all sweet and innocent.