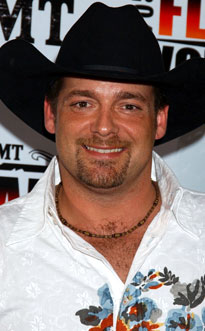 Zuma Press
Whether he deserved it or not, Chris Cagle's little lady ended up doing him a good turn.
The country singer was found not guilty of domestic violence Thursday after Jennifer Tant, who had accused him of roughing her up in May, refused to testify against him.
"Justice was done," Cagle's attorney, Bill Ramsey, told the Nashville Tennessean afterward. "It was ridiculous that these charges were ever brought."
Both Cagle and Tant were arrested and booked on misdemeanor domestic-assault charges after some verbal sparring at a Nashville bar led to a full-out drunken brawl at Cagle's home, during which Tant supposedly whacked her boyfriend with an umbrella and he smacked her with her own purse.