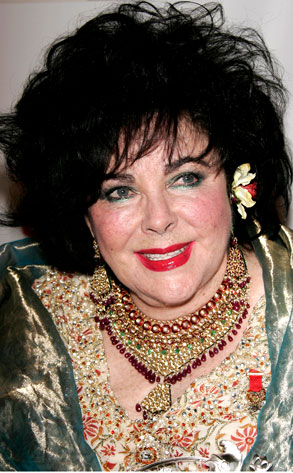 Lisa O'Connor/ZUMAPress.com
Good news for Elizabeth Taylor's jewels (and, of course, Elizabeth Taylor): Mama's coming home!
A rep for the aging screen icon has shot down tabloid reports that the 76-year-old two-time Oscar winner was on her deathbed suffering congestive heart failure, telling E! News that while Taylor did briefly check into a hospital, she's in no danger of meeting her maker anytime soon.
"Ms. Taylor is fine," said longtime rep Dick Guttman. "The rumors which began in England about her health are dramatic, overstated and untrue.
"Her hospital visit was precautionary. She will be returning home shortly. At present, she is surrounded by family, friends and fabulous jewels."