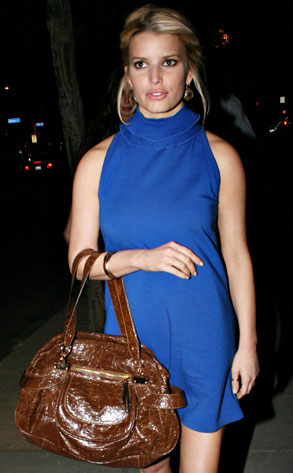 FAME PICTURES
Even cowgirls get the blues.
Jessica Simpson speaks candidly in the September issue of Elle magazine about the trials and tribulations that have worked their way into her upcoming CD.
"There's nothing on my album that you're gonna hear that I don't relate to or that I haven't experienced. Because the only way I know how to sing is from life experience."
For instance, one of her new tracks, "Remember That," contains the lyrics, "It doesn't matter how he hurts you / With his hands or with his words / You don't deserve it / It ain't worth it / Take your heart and run."
She's reluctant, however, to divulge details about what led to recording such a song.
"I don't want to talk about it," says Jessica. "But I have definitely experienced abuse in a way that I would tell people to take their heart and run."