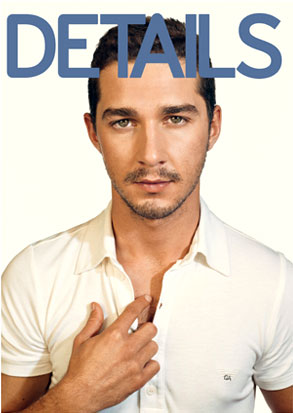 men.style.com
In the wake of Shia LaBeouf's recent DUI bust, a revealing cover story on the actor in Details magazine's September issue is generating a lot of attention.
Most notably, the Transformers star's openness about past rituals with his dad.
"We would drink together and smoke together," the 22-year-old reveals. "And it's just a bad deal. It's not something that is conducive to being a role model—no iconic actors that I know of have problems like that. And I don't know how to do it like a gentleman. I don't know how to have one drink."