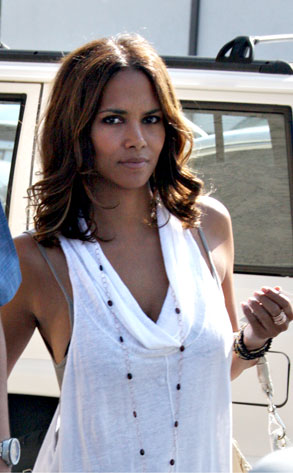 Fame
Like most new moms, Halle Berry may not be able to take her eyes off her baby. But unlike the spawn of most celebs these days, her daughter is not for the world to see.
Some paparazzi shots that circulated earlier this week showing the Oscar winner carrying 4-month-old Nahla Ariela Aubry—the little one's media debut—apparently were not taken while the duo were "out and about," like many captions accompanying the photo claimed.
Rather, according to Berry's attorney, the pics, one of which shows a foliage-covered slope and a patio table in the background while others include glimpses of Berry's mother, were taken when the X-Men star was in her backyard, constituting a "very blatant and invasive trespass."
"The paparazzi have gone too far. [Gabriel] and I have always remained that we would never sell baby photos or otherwise exploit her in any way," Berry said in a statement obtained by E! News.