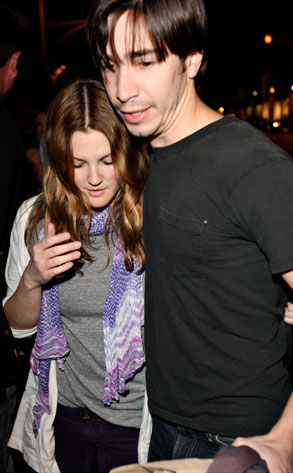 FAME PICTURES
UPDATE: As of Friday afternoon, Justin Long's rep still had no comment. However, a source close to the actor says, "There was never a formal casting announcement or closed deal."
The source also says Long is at Comic-Con promoting upcoming film projects.
________________________
Drew Barrymore apparently whipped him good.
A source tells E! News that Justin Long, who remains "distraught" over being dumped by the Charlie's Angels star, has dropped out of the roller-derby comedy Whip It!, which marks Barrymore's feature directorial debut.
"He couldn't stand working with her and not being with her," the Long insider says. "He's too upset."