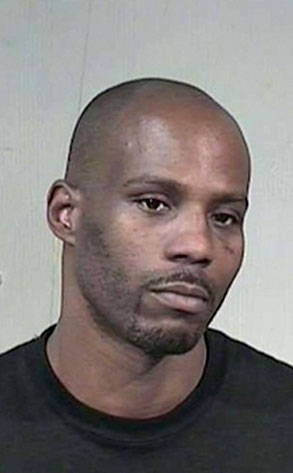 Maricopa County Sheriff's Office
DMX's apparently never one to pass up a promotional opportunity.
The rap-sheet-laden rapper turned up in a Phoenix courtroom today for arraignment on felony charges of theft and identity theft, and aside from pleading not guilty, he took the time to offer a preview of his new album to the assembled masses.
At an impromptu press conference after the arraignment, DMX touted his forthcoming Walk With Me Now and You'll Fly With Me Later and offered short rap when asked for comment about his legal predicament, a little ditty that went something like this:
"If you ever fall down, get back up!"