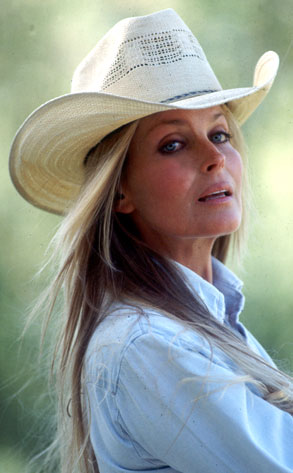 NBC
Il governatore Arnold Schwarzenegger ha nominato l'animalista Bo Derek uno dei sette membri del Consiglio delle Corse Ippiche della California, che sovrintende tutte le corse e le scommesse ippiche dello stato.
La sex symbol degli anni 80 parteciperà alla sua prima riunione di consiglio mercoledì all'ippodromo Del Mar, vicino San Diego. Il titolo, che è stato confermato dal Senato statale, paga $100 al giorno, che forse bastano per comprare dell'avena in più ai cavalli iberici dell'attrice. Tuttavia, la Derek, che da cinque anni sta chiedendo al Congresso di abolire il macello di cavalli selvatici, non poteva trovare un ruolo più adatto a lei.
Oltre ad essere la portavoce dell'Istituto per il benessere degli animali, nel 2002 ha scritto la biografia Riding Lessons: Everything That Matters in Life I Learned from Horses (traduzione: Lezioni di equitazione: tutto quello che conta nella vita l'ho imparato dai cavalli) ed ha creato una linea di articoli per animali, Bless the Beasts.