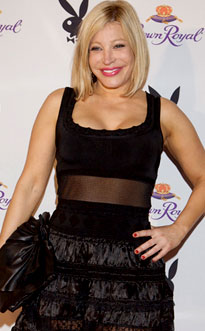 Michael Hickey/WireImage.com
Taylor Dayne can tell it to her probation officer now.
The Can't Fight Fate singer pleaded no contest Monday to one count of reckless driving in connection with her recent bust on suspicion of DUI.
Calling it the "appropriate disposition of this particular case," a judge sentenced Dayne to two years' summary probation and ordered her to complete a Mothers Against Drunk Driving program, according to the Los Angeles District Attorney's Office.
Dayne was arrested March 6 in Beverly Hills after police observed her driving erratically and pulled her over, per the official report.