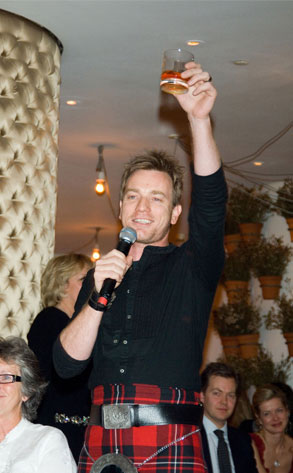 Nick Harvery/WireImage.com
Ewan McGregor è diretto verso nuovi orizzonti.
Il protagonista di Star Wars è stato ingaggiato per recitare in Amelia, della Fox Searchlight, la biografia della leggendaria aviatrice, interpretata da Hilary Swank.
Secondo Variety, l'attore, 37 anni, interpreterà Gene Vidal, il padre del famoso autore Gore Vidal, con cui la Earhart ebbe un'appassionata storia d'amore mentre era sposata con l'editore George Putnam, che sarà interpretato nel film da Richard Gere. Virginia Madsen interpreterà la prima moglie di Putnam, Dorothy Binney Putnam.
Amelia sarà diretto da Mira Nair (Il destino nel nome - The Namesake) con la sceneggiatura di Ron Bass, che vinse un Oscar per la sceneggiatura di Rain Man.
La Earhart, la prima donna ad attraversare da sola in aereo l'Atlantico, sparì mentre si trovava sopra il Pacifico e fu dichiarata morta dopo un coraggioso tentativo di circumnavigare il globo terrestre nel 1937.
McGregor sta per terminare le riprese del film I Love You, Philip Morris, con Jim Carrey.
Poi avrà un breve periodo di tempo per girare le sue scene in Amelia, girato attualmente a Toronto, prima di iniziare il mese prossimo le riprese di Angels and Demons, l'attesissimo prequel de Il codice Da Vinci, di Ron Howard.