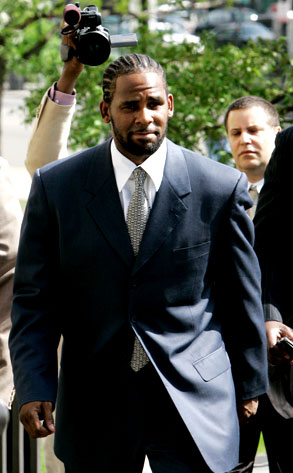 AP Photo/Charles Rex Arbogast
Entrambe le parti hanno condotto dei dibattiti accesi, puntando spesso sul razzismo e hanno poi dovuto sopprimere i loro veri sentimenti per non essere cacciati dal tribunale. Ma alla fine, è stata scelta la giuria!
Infatti, la giuria di otto uomini e quattro donne si è seduta in aula per iniziare il processo contro R. Kelly per pornografia minorile, dopo anni di attesa.
Ma neanche questo è stato facile. Nell'ultima settimana, il team di Kelly ha dichiarato che l'accusa stava cercando di creare una giuria troppo bianca, con l'ultima obiezione stamattina quando il lato avversario ha usato le sue ultime due "ricusazioni immotivate" (il diritto di una delle parti di escludere un potenziale giurato senza dichiararne la ragione) per eliminare un uomo di colore e una donna asiatica dai giurati
Allo stesso tempo, l'accusa ha fatto presente a Vincent Gaughan, il giudice della contea di Cook, che la difesa ha usato tutte le sue sei "ricusazioni immotivate" per eliminare giurati bianchi.
Alla fine, quando tutto è finito e la bufera è passata, la giuria è risultata essere composta da otto persone bianche e quattro di colore, e i sostituti sono due persone di colore, un ispanico e un bianco.
Le arringhe di apertura dovrebbero iniziare martedì mattina.
Ultimately, when all was said and huffed over, the jury consists of eight white and four black people, while two blacks, one Hispanic and one white person were chosen as alternates.
Opening statements are scheduled to begin Tuesday morning.