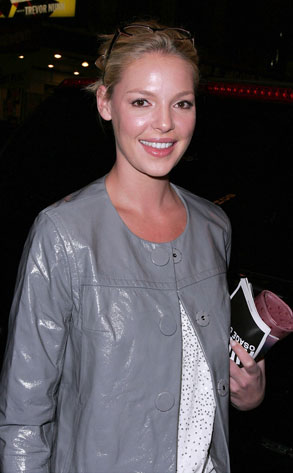 James Devaney/WireImage.com
Katherine Heigl ist aus ihrer romantischen Komödien-Phase a la Julia Roberts herausgewachsen und beginnt nun ihre Erin Brokovich-Phase.
Laut US-Branchenblatt Variety hat die Grey's Anatomy-Schauspielerin gerade einen Vertrag unterzeichnet, indem sie sich als Schauspielerin und Produzentin der Kinoadaption von Escape, den Bestseller-Memoiren von Carolyn Jessop, verpflichtet hat.
Jessop wurde in die Polygamisten-Sekte "Fundamentalist Church of Latter Day Saints" geboren und dazu gezwungen, einen 32 Jahre älteren Mann zu heiraten, bevor sie der Sekte mit ihren acht Kindern entfliehen konnte. Ihre Zeugenaussage führte später zu der Verurteilung des Sektenführers und Polygamisten Warren Jeffs.
Die Dreharbeiten zu dem Drama sollen beginnen, sobald Heigl die Arbeit zu The Ugly Truth, ihrem derzeitigen Filmprojekt beendet hat.