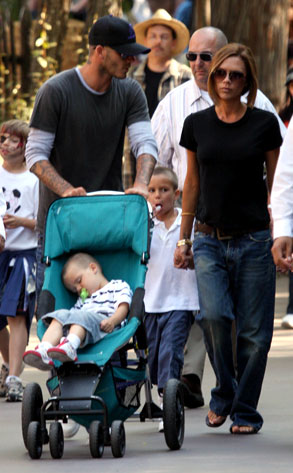 Banks / Radcliffe / Splash News
Visitors to Disneyland got a little Posh and Becks with their Mickey and Minnie Wednesday, when Victoria and David Beckham brought their brood to the popular Anaheim, Calif., theme park.
No word on what rides and attractions the family took in during their six-hour tour of the happiest place on earth.
But Posh, apparently, felt right at home with the animatronic characters.