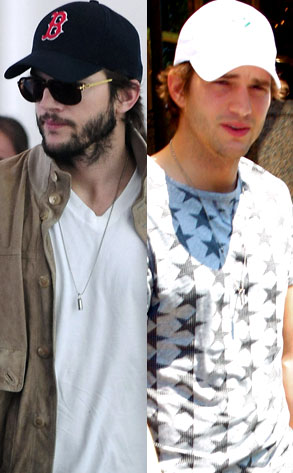 Gabo/Friolo/bauergriffinonline.com, RAMEY Photo
OK, so Ashton Kutcher's been growing this crazy beard for months now, and all of a sudden I see today he's shaved it off. What gives?
—Janice, Santa Fe, N.M.
Yep, Ashton Kutcher had a beard there for a quite a few weeks all right. He grew it as part of a Jewish tradition, per In Touch. Kutcher isn't Jewish, and neither is his wife, Demi Moore, but, like their mutual friend Madonna, they like to study Kabbalah, a mystical offshoot of Judaism.
"He is growing [the beard] because of the Jewish and Kabbalah holiday called Lag Ba'Omer," one "insider" told the magazine.
Um, not quite. Experts tell me that this insider didn't get it quite right. Here's the real deal behind Kutcher's hot fuzz...