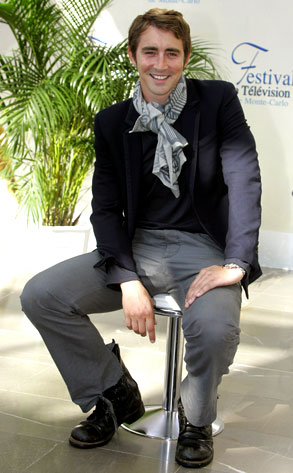 AP Photo/Lionel Cironneau
Bon jour, mes chers! Greetings from the 48th Monte Carlo Television Festival in beautiful Monaco on the Mediterranean!
OK, so I'm not really there, per se. (I'm actually at my office in the beautiful mid-Wilshire tar pit area of Los Angeles—sooo glamorous!) But I did send a lucky bastard of a correspondent, Bryan Reesman, all the way across the pond to get some face time with the TV stars attending this year's fest in Monte Carlo, and I had a banana-Nutella crepe and an Orangina for lunch today, so that sorta counts, right?
All this week, some of our favorite TV peeps (Lee Pace, Jorge Garcia, Naveen Andrews and more) are soaking in the French sun while meeting up with international press, and Bryan graciously packed some of your recently asked questions into his carry-on bag, so check back all this week for TV star Q&A's from the land of wine, cheese, l'amour and this week only...small-screen scoop!
Up first: the highly adorable Lee Pace! Click in for the Pushing Daisies news from Ned himself...