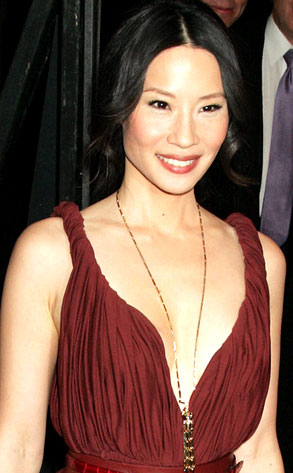 Nancy Kaszerman/ZUMAPress.com
After Lucy Liu's rep confirmed to E! this morning that she's in talks to star on ABC's Dirty Sexy Money, network sources have ponied up a bit more info about the character.
Word is, Lucy would play a lawyer who will be a foil for Peter Krause's Nick George, squaring off with him in the courtroom as opposing counsel. While our sources can't confirm that Liu is intended to be a love interest for Krause, all I can say is that I've seen Moonlighting, X-Files and M.C. Skat Cat, and I know that opposites attract. Word to Nick's wifey: Get your dewy eyes off Jeremy Darling and get ready to fight for your man.
Sources also say that ABC loves her, so even if Cashmere Mafia doesn't come back (and that is the teensiest, tiniest if ever), they will find a place for her on DSM or another ABC show.
What do you think of Lucy joining Dirty Sexy? Comment below.