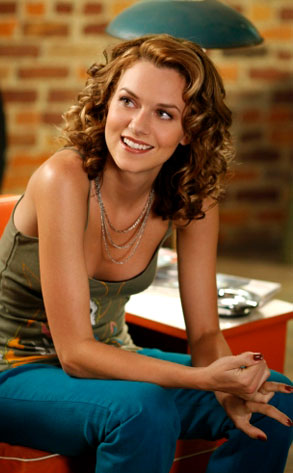 Fred Norris ©2007 THE CW NETWORK
Lucas and Lindsey are going to the chapel, and they might be getting married—if Peyton doesn't holler out an objection and send One Tree Hill fans jumping out of their skin.
Such is the case for tomorrow's big 100th episode, and in honor, I chatted up one of the coolest girls I've met in this business (no bull dookie), Miss Hilarie Burton, aka Peyton.
In case you hadn't heard, One Tree Hill is on a roll this season. The four-year flash-forward has reinvigorated the storylines and the ratings, and the series has already been picked up for another season this fall. It's the first time in OTH history it's been picked up this far in advance of the fall season.
Read on for the dish from Hilarie on Lucas and Lindsey, her own wedding-dress scene and her surprising real-life connection to Michaela McManus (Lindsey).