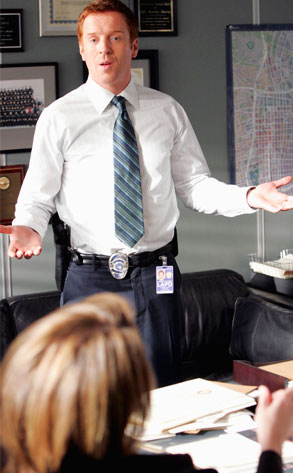 Chris Haston/NBC
With all the doom and gloom of the ongoing writers' strike (if you ask me, it's bone-chillingly sad), I figure it couldn't hurt to send out the following positive message about the TV we still have for the time being. Namely: Life is good. And it's getting even better.

If you haven't been watching this NBC crime drama starring Damian Lewis, you should know you're missing out on one of the best-written (and acted) series on television right now.

The ratings have been pretty solid by NBC 10 p.m. standards—6.37 million—but what's going to happen to it (and all the other on-the-bubble freshman series) once the strike dust eventually settles is anyone's guess.
So, what I'm saying is: Life needs you. And you need Life. In a fairly lackluster crop of new series this season, it holds the promise of the next great procedural drama—that, like House, is so much more than just procedural. (Take it from this nonprocedural fan.)