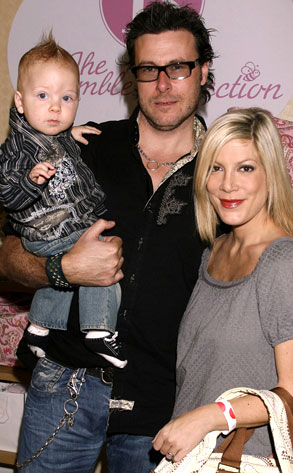 Jeffrey Mayer/WireImage.com
Tori Spelling is picking up where Jessica Alba left off.
The once and future 90210 star, accompanied by husband Dean McDermott, just waddled into Cedars-Sinai Medical Center for the birth of their second child via a scheduled C-section.
As the two were ushered in by hospital personnel, they were taking care of some last-minute details—like whether they have enough memory on their digital camera.
"Don't worry," McDermott reassured his wife. "That thing [the camera] holds like 150 [photos]."