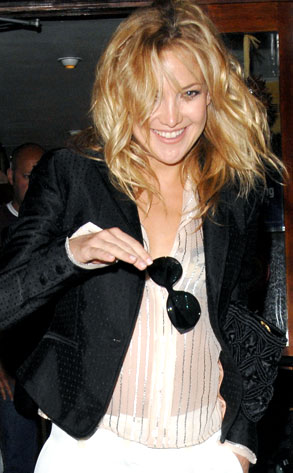 PacificCoastNews.com
If you were hoping to finally get some answers on the whole Kate Hudson and Lance Armstrong love connection, good luck.
Kate's keeping mum on the rumored romance, telling Ryan Seacrest on his KIIS-FM show today, "The No. 1 thing I've learned is to discuss those things only causes more problems.
"Everything's always misconstrued, so it's better to just let people speculate."
OK, we guess that the two of you are having lots and lots of hot monkey sex. Are we close?