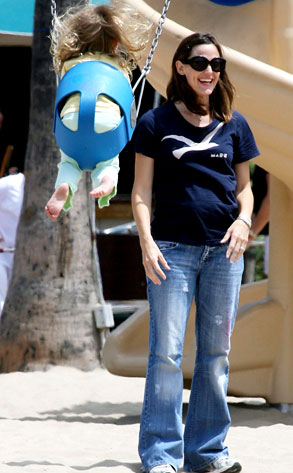 WENN
My, how quickly gossip history repeats itself. Seems like just yesterday we were monitoring Angelina Jolie's baby bump. But since that belly's birthed the Golden Twins, we need a new one.
Enter Jennifer Garner. Like the best of them, she is not confirming a pregnancy, yet it looks like something is definitely happening in her tummy area, per this Santa Monica sighting on Tuesday.
What do you think? Is Violet getting a sibling (how cute would they be together?!), or is this just another Eva/Uma-esque case of the bloats?