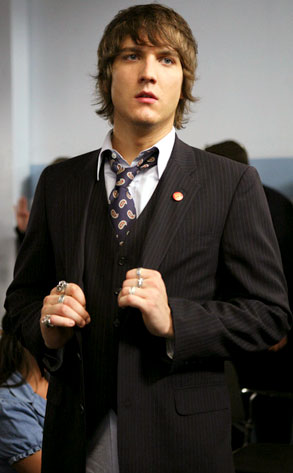 ABC Family
Scott Michael Foster showed his school spirit this week, reporting to work on the very same day he was busted for a DUI.
The star of ABC Family's frat series Greek reported on set early Monday morning "focused and ready to work".
The 23-year-old, who plays Kappa Tau president Cappie on the show, got a DUI early Monday morning at 12:20 a.m. on Sunset Boulevard in Hollywood. He was released around 5 a.m., which apparently gave him enough time to hustle over to the set.