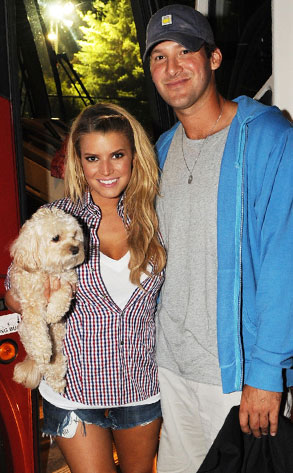 Rick Diamond/WireImage.com
• Jessica Simpson was booed as she gave her first live country performance at Wisconsin's Country Thunder. Will someone please give this girl a break? Just a little one. You don't have to like her, just be nice for a couple of minutes.
• Tony Parker had to cut Eva Longoria Parker's hair off because hairstylist Ken Paves was all like, "OMG! You do it, Tony. Eva's like totally going to hate me if I do it. Ha-ha! Cut it, Tony!" Sometimes we feel a little sorry for him, too.
• Jerry O'Connell tells People he and Rebecca Romijn are "trying to get pregnant." Isn't this something he should keep to himself?
• First look at Nicole Richie in Chuck looking very Kill Bill. Oh, and did you know she brought Harlow to the set "maybe every day"? See, she is a good mom.