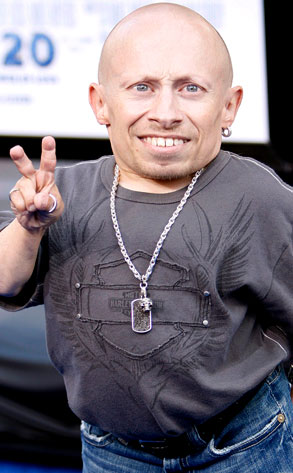 AP Photo/Matt Sayles
Maybe all Verne Troyer ever wanted was a little more say in the matter.
The diminutive actor has settled the $20 million lawsuit that he filed last month against TMZ.com, an adult film distributor and celebrity porn broker Kevin Blatt after a clip of a sex tape he made with a former girlfriend was posted on the celebrity-gossip site.
Troyer attorney Edwin McPherson said Friday that his client never plans on selling the tape, but Blatt and online renter SugarDVD signed agreements requiring the Love Guru sidekick's permission before they are ever allowed to further promote or profit from the video.