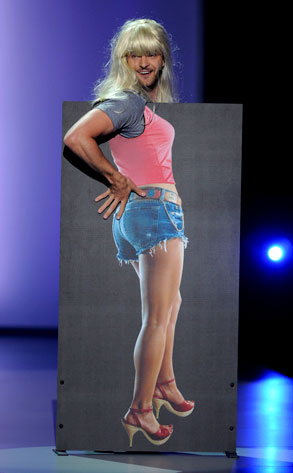 AP Photo
Nor should the "Sexyback" singer ever quit his day job and become a drag queen.
While hosting the ESPY Awards Wednesday night, Justin Timberlake donned a wig and stood behind a Daisy Duke cutout of Jessica Simpson to poke fun at the pop star-turned-country crooner's relationship with Dallas Cowboys quarterback Tony Romo.
Playful and amusing? Perhaps. Yet we can't help but feel a little sorry for Jess...