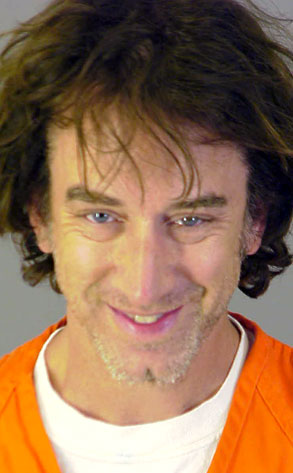 Murrieta Police Department
Andy Dick has once again found himself on the wrong side of the law.
The arrest-prone actor was busted in Murietta, Calif., early this morning on felony charges of sexual battery, possession of a controlled substance, possession of marijuana and public intoxication after allegedly groping and exposing a 17-year-old restaurant patron.
The arresting officer, Lt. Dennis Vrooman, told E! News he picked up the actor at 1:13 a.m. today outside the Buffalo Wild Wings restaurant and bar after receiving a complaint about a man urinating outside and generally causing a disturbance.
"He was extremely intoxicated," Vrooman said.