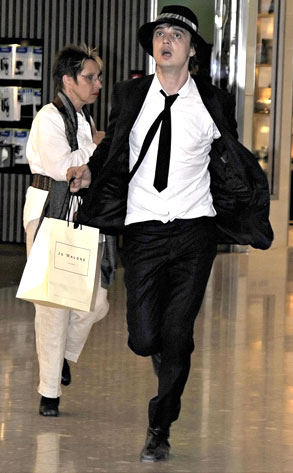 Flynet
Pete Doherty dashes through Heathrow—and it's not because he's being chased!
The one-time Libertines lead guy was rushing through the London airport looking for his Babyshambles bandmates, who apparently were in the bar and were going to miss their flight to Geneva for a gig.
Could this be the start of a new Pete Doherty?