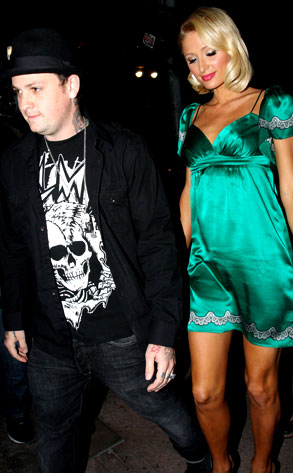 WENN
Paris Hilton got the rumor mill started last night when she hit Crown Bar with Benji Madden. The normally svelte heiress was wearing a silk dress that seemed to show off a belly bump.
Paris has said she wants to get pregnant next year, and she and Benji seem pretty serious, but her people deny she's expecting.
Both her rep and manager tell E! News the preggers reports are "false."
What do you think: Is this just a case of postdinner bloat and bad lighting, or is there really a baby on the way? Cast your vote in our poll below...