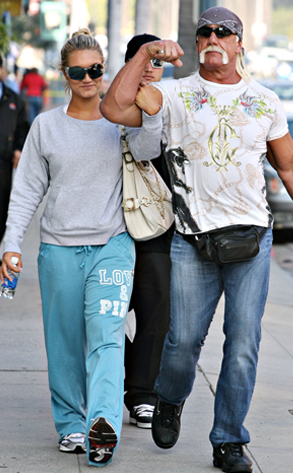 Mike/FAME Pictures
This round goes to Hulk Hogan.
A Florida judge has helped the wrestling star pin his estranged wife between a rock and a hard place, ruling that, at this point, he cannot send Hogan to jail for failing to shell out $4.2 million for a Las Vegas condo as he agreed to buy in 2005.
"It should be obvious to everyone by now that Terry Bollea was never going to be held in contempt for challenging an irresponsible transaction," Hogan attorney David Houston said Friday, using his client's legal name.
"Those who bought into the spin from Linda Bollea's attorneys that this was even a remote possibility should think twice the next time they try to work them."