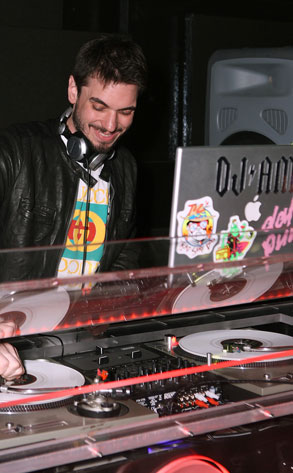 Chris Weeks/WireImage.com
It seems like forever ago—at least in Hollywoodland—that DJ AM was engaged to Nicole Richie. But for the famed record spinner and club owner, it seems to be the relationship that keeps on giving...major headaches.
The disgruntled scenester, whose actual name is Adam Goldstein, has sued the New York Daily News for libel and false-light invasion of privacy, alleging that a June 22 article published online and in print about his lack of earning prowess since he and Richie split is a darned falsehood. (View the lawsuit.)
"DJ AM's career has continued to thrive," states the lawsuit filed June 27 in Los Angeles Superior Court.