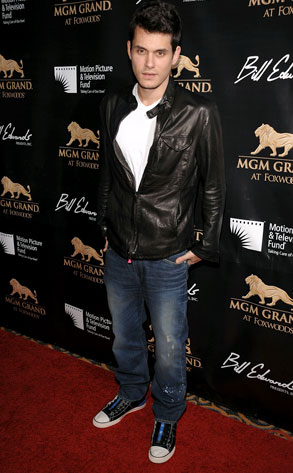 Dimitrios Kambouris/WireImage.com
This is going to be a Jennifer Aniston-free John Mayer post, because sometimes it's just better that way.
Over on the Mayer blog, John & Co. are helping raise awareness for a little boy with MPS. There are some really sweet pictures of John hanging out with his 4-year-old superfan backstage at a concert that actually made us awww out loud.
Any time John has an effect on us like this, we gotta let people know. He's not all hookups and cheesy acoustic music.
Well, except, of course, when he is—like now in the following, more gossipy portion of this post...