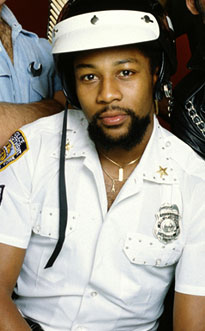 CBS
Here's one macho man who's been laid up by some bum pipes.
Victor Willis, the original lead vocalist for the Village People, had surgery Monday to remove nodules from his vocal cords, forcing him to push back a solo tour.
According to publicist Linda Smith, Willis became hoarse after performing last year and the throat problems persisted, necessitating the surgery.