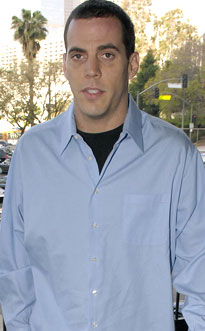 Toby Canham/Getty Images
"Four f--king months" and Steve-O's still sober. At least according to his most recent blog post.
But all his hard living has left the Jackass star suffering from some long-lasting side effects, so he's checked himself into the hospital:
"I did so much cocaine, ketamine, PCP, nitrous oxide and all sorts of other drugs, that, quite simply, my brain is f--ked up. As you can probably tell by the way I'm writing this, my cognitive skills are alright, but, I frequently suffer from horrible mood swings and severe depression."