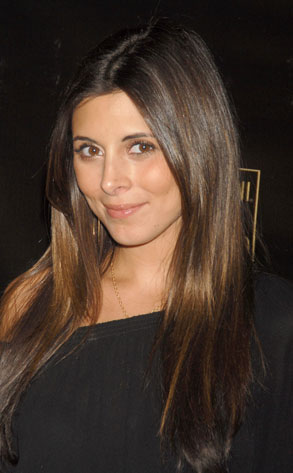 Dan Herrick/ZUMApress.com
The best show on television about movies is Entourage, of course, and—as Watch With Kristin reported earlier—my good friend Jamie-Lynn Sigler signed on for a three-episode arc. So I just wanted to share an email that Jamie sent me this morning from the set, on her first day of shooting:
"Entourage is one of my favorite shows, and I'm thrilled," she wrote. "I'm playing myself which can be weird, so I hope I don't PLAY myself!"
Funny thing about that: My grandfather Leonard Lyons played himself in the Otto Preminger film Daisy Kenyon, and critics said he was unconvincing. Ha! So good luck, Jamie.