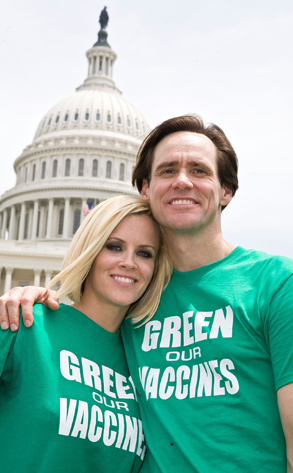 Paul Morigi/WireImage.com
Not all the political action was happening with the presidential campaigns this week.
Jim Carrey and Jenny McCarthy, along with thousands more, took part in the Green Our Vaccines march on Washington, D.C. The event aimed to promote cleaner vaccines and to push for altering the current schedule for vaccinating children.
McCarthy's son was diagnosed with autism, and she wrote a book about the experience.
According to an ABC News report, autism rates have risen in recent years, and while studies have not shown a link between vaccines and autism, many parents remain anxious about a potential connection.