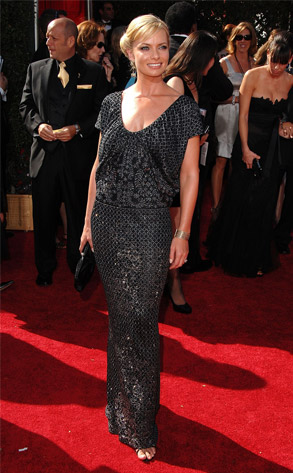 Steve Granitz WireImage.com
This is not shaping up to be much of a year for Emmy repeats (unless James Spader runs away with it again).
My Name Is Earl star Jaime Pressly, who was named Outstanding Supporting Actress in a Comedy in 2007, has been left off the short list of female laugh-inducers who stand a chance of hearing their names announced July 17, when the Academy of Television Arts & Sciences reveals all the nominees for the 59th Primetime Emmy Awards.
Meanwhile, the competition Pressly beat out last year has made the cut, according to another top-secret list obtained by the L.A. Times' Gold Derby blog.