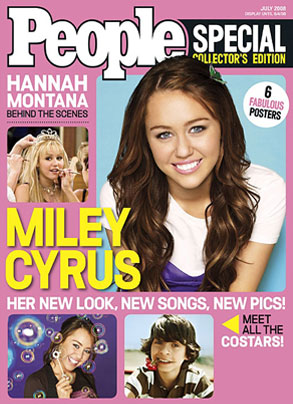 People.com
If only every 15-year-old could have Miley Cyrus' self-esteem.
"Coolest. Person. Ev-er!" she joked to People in a recent interview when asked how she would describe herself.
Then, upon reflection, she replied, "I think I'm chill. I am very hyper but I'm very carefree."
Aside from her calm and collected side, Cyrus also reveals a few of her oh-so-teenage proclivities, such as her desire for a new car when she turns 16, her big crush on the coolest handbags and her beauty regimen—mascara and a suntan.
Ah, to still be years away from voting age.