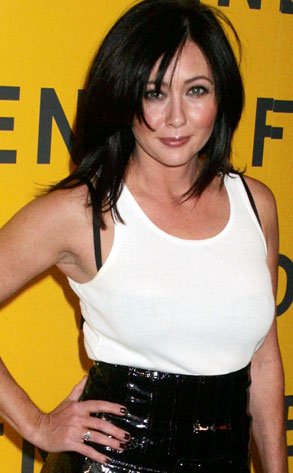 Nancy Kaszerman/ZUMAPress.com
Some exciting news for followers of terrible television this week, as Shannen Doherty has been added to the list of possible castmembers returning to the zip code for next season's update of Beverly Hills 90210, dramatically abbreviated to 90210. Jennie Garth has also been all but confirmed to be in the rehash alongside some teenagers who will, no doubt, spend the majority of each episode making out with each other in a hot tub.
Still, it leaves us with the question of where does perpetual nonfavorite Ian Ziering's Steve Sanders character fit in to all of this? No show can be about petty backstabbing, ludicrous plotlines and reprehensible behavior, exclusively. The more lurid elements must be balanced with the mundane, day-to-day tales of a dull-as-a-doorstop personality like Steve Sanders. And no actor working today does that better than Ziering.
Producers, take note.