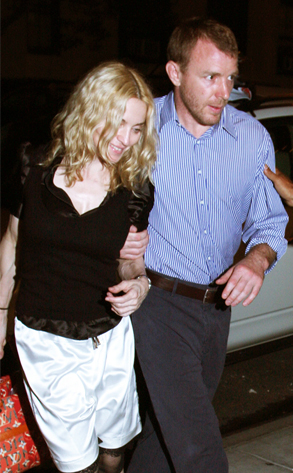 Dario Alequin/INFphoto.com
This should finally get people to shut up...right?
Determined to further squelch the incessant rumors that their marriage is on the skids, Madonna and her filmmaker hubby, Guy Ritchie, were seen stepping out Tuesday night—hand in hand, of course—for a photo op dinner at 'Cesca, an Italian restaurant in the Big Apple.
What do you think? Is everything peachy-keen here, or does the "4 Minutes" singer have only about that much time left in this marriage?