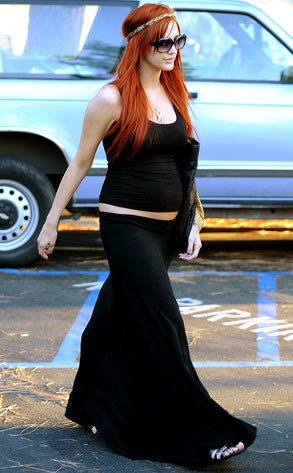 David / Snap-pix
Ashlee Simpson-Wentz looked radiant as she openly displayed her ever-enlarging baby bump during a shopping excursion this past weekend. But it seems the mom-to-be isn't the only one who's being so forthcoming.
Hubby Pete Wentz reveals in the new issue of Out magazine that he has, in fact, puckered up in the past with members of the same team—but points out that "when I said that I made out with dudes, there was a slight sense of sexual rebellion in that."
The Fall Out Boy frontman adds, however, that he's "always felt this relentless heterosexual drive."
All of which explains the aforementioned baby bump...and the guyliner.