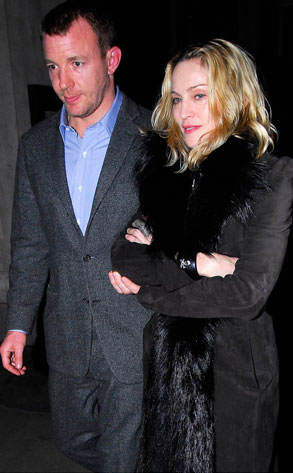 RAMEY PHOTO
Well, Madonna has always been a lightning A-Rod rod for controversy. And her marriage is no exception.
Once again, the Queen of Pop's rep is putting the kibosh on reports of trouble in faux-accented paradise, including an Us Weekly cover story that suggests the Material Mom is looking to bench Guy Ritchie so she can play ball with New York Yankees star Alex Rodriguez.
"Madonna's husband Guy arrived in New York last night to be with his wife and family (not in a last-ditch attempt to save his marriage which does not need saving)," said Madonna's longtime publicist, Liz Rosenberg. "There are no plans for Madonna and Guy to divorce."