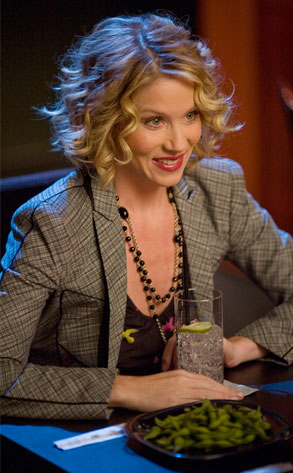 ABC/RANDY HOLMES
As far as the Academy is concerned, Christina Applegate is right up there with America Ferrera. And so is Sarah Silverman, give or take a little polarizing ethnic humor.
Along with Ferrera, last year's winner, Silverman and Applegate have landed on the Academy of Television Arts & Sciences' shortlist of thesps in the running for the 2008 Emmy for Outstanding Lead Actress in a Comedy Series, according to the Los Angeles Times' Gold Derby blog.
While the writers' strike threw a wrench in the second-season schedule for Silverman's eponymous Comedy Central sitcom and shortened the first season of Applegate's return to TV in ABC's Samantha Who?, both arrived to winning reviews and will be returning to their respective networks next season.