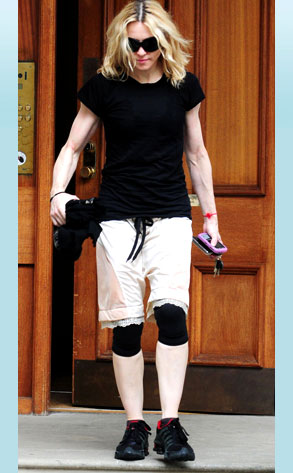 PacificCoastNews.com
Police suspect that this bridge to Madonna's past didn't burn all by itself.
Authorities are investigating the possiblity of arson in a Friday-night blaze that heavily damaged a Detroit-area home where the pop icon spent some of her formative years.
According to fire officials, the two-story brick house sustained major fire and smoke damage throughout. The current owners were not at home, and no injuries were reported. A passerby who spotted flames inside called the fire department at about 8 p.m.