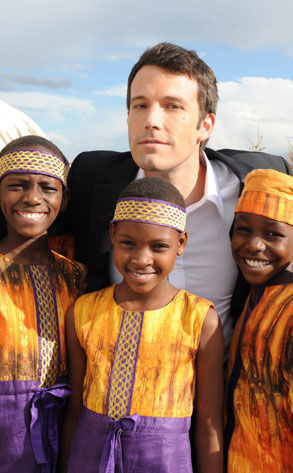 George Pimentel/WireImage.com
Ben Affleck's latest small-screen appearance is unlikely to turn viral, but he hopes it will generate just as much publicity as his Jimmy Kimmel-kissing last one.
The actor-turned-activist, who in May returned from his third trip to the Congo in the past eight months, will appear in a special documentary on tonight's edition of Nightline to shed more of a global light on the often overlooked, yet terribly devastated, region.
"It makes sense to be skeptical about celebrity activism," Affleck wrote in an online essay about his trip. "There is always suspicion that involvement with a cause may be doing more good for the spokesman than he or she is doing for the cause."