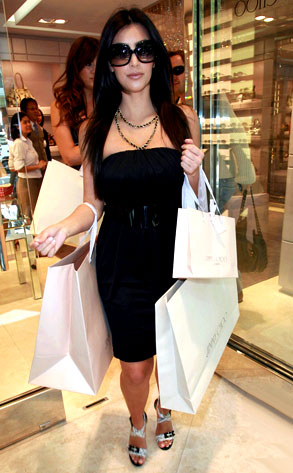 INFDaily.com
Was thinking about celeb-owned businesses, like the Kardashians' boutique in Calabasas, Calif. How much of a chance is there that a celeb owner is on hand when you drop by?
—Erica, Palmdale, Calif.
During the two weeks a month or so that they're in town, the Kardashian girls are "in and out of the store all day long," according to Kris Jenner. Kind of like the female Flying Zucchini Brothers of fashion, I guess. Good luck with that.
Your odds increase greatly in the case of Belle Gray, a boutique run by both Lisa Rinna and her fabulously pneumatic lips.
Here's why: